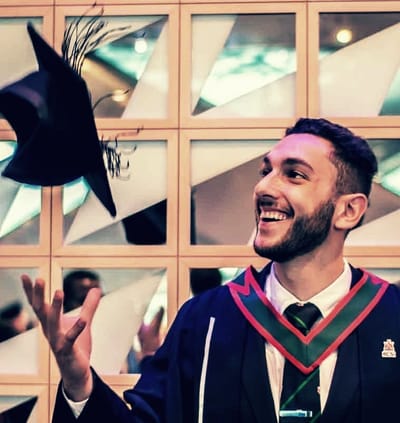 Dr. Ammr Alhoussan
finished his medical study at RCSI in 2019 at the age of 24. His grades, tests, and scores all placed him in the top 15% of his class. He received his Bachelor of Medicine, Bachelor of Surgery, and Bachelor of Obstetrics and Gynecology (MB, BCh, BAO) with honors upon graduation.
Al-Houssan completed various medical licensing examinations outside of his usual curriculum for both Canada and the United States, all of which he passed with a score above the national average. He scored in the 99th percentile on the National Assessment Collaboration Objective Structured Clinical Examination (NAC OSCE) of Canada, which assessed the fitness of non-Canadian medical school graduates.
After graduating and getting his medical license, Al-Houssan immediately put his education to use as a preliminary resident in a two-year general surgery residency at the University of Connecticut. He worked full-time in Hartford and Farmington, Connecticut, rotating across numerous hospitals, including the region's only two level 1 trauma centers. Al-Houssan had vast expertise working in many aspects of patient care as a general surgery resident. He was accepted as a category resident at UConn after his successful experience there, allowing him to finish his 5-year surgical residency program.